This website was the first one on the internet dedicated to this talented and intelligent
Animal Biologist.
If you are a first time visitor, please feel free to sign or view my guestbook or maybe even drop me,
Alycia an email.
Jeff has a series on
Animal Planet, part of the Discovery Channel network. It is titled "The Jeff Corwin Experience"
He began his TV career
On Disney Channel with a series called
Going Wild With Jeff Corwin.
Jeff's shows are very educational and entertaining and shouldn't be missed by any animal lover.

Welcome to my website.
Alycia's Going Wild For
Jeff Corwin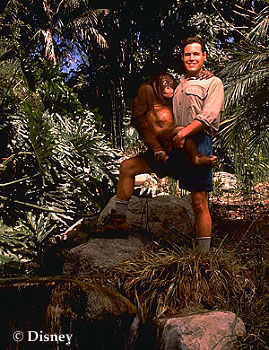 Just Click On The Paws Below To Go Where You Want To
With the help of my mom, I'm dedicating my website to this great guy and the wonderful adventures he's been and continues to be a part of. Jeff Corwin is a fascinating animal biologist, who uses his vast, unique knowledge and a wonderful sense of humor to take us on each new adventure.
We are able to go in search of some rare and beautiful animals. *Well, some of them can be kinda icky :o) * But it's a fun and educational way to learn about something we all know and love...